Lancaster Insurance Classic Motor Show at the NEC, 10-12 November 2024
November, 16th 2023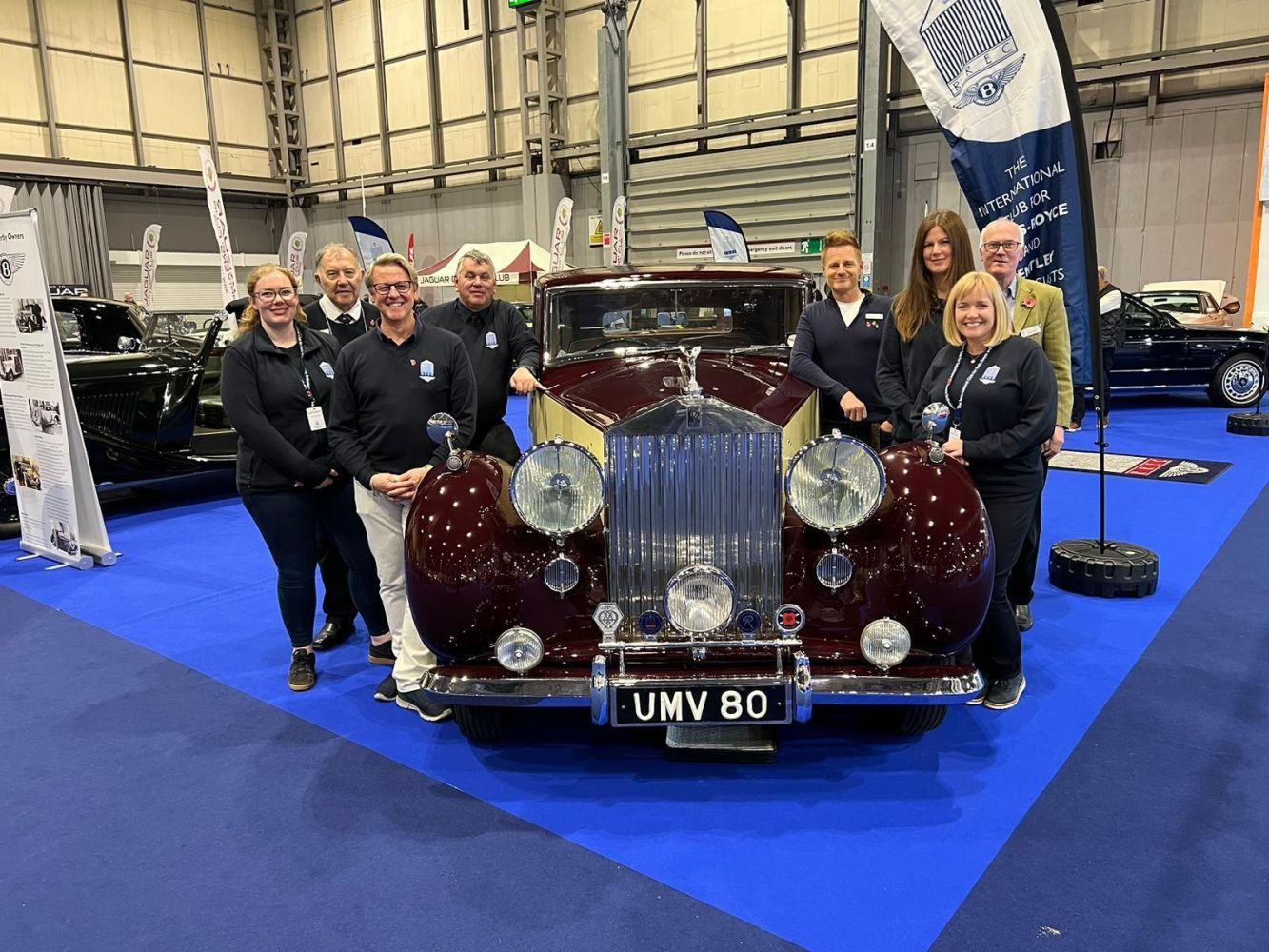 As usual, there were plenty of cars on display over the eight halls at the NEC, and the RREC was proud to show a range of Rolls-Royce and Bentley cars, with dates ranging over 80 years. These included:
The RREC's 1927 20hp Shooting Brake, chassis GHJ15
Richard Edgell's 1935 3 ½ Derby Bentley, James Young, chassis B56EF
Greig Thomson's 19479 Silver Wraith, Freestone & Webb, chassis WFC32
A 1950 Bentley Mark VI, chassis B147FU, courtesy of Dan Moore
Nigel Sandell's 1979 Rolls-Royce Silver Shadow II, chassis SRH37701
Philip Robinson's 2001 Rolls-Royce Silver Seraph, Park Ward, chassis CG07507
Other volunteers over the weekend included: Eric Healey, Post-War Six Cylinder Registrar; Philip Hopson, RREC Board Director for Events; Paul Hegarty, RREC Board Director for Registers, and Bruce Tabone. The Hunt House team were also there over the weekend, and were able to sign up 16 new members to the Club. There was also a small Club Shop on the stand for the first time in a number of years, and we were delighted to seem members take advantage of it being there.
We were also delighted to welcome to the stand on Friday four apprentices from Rolls-Royce Motor Cars. They had the chance to walk around the show, but also to meet some of our members, and even had time for a short history lesson from Nigel Sandell. It was great to have them with us, and we very much look forward to welcoming more apprentices from RRMC to RREC events in the future.
Overall, the weekend was a resounding success, and we would like to take this opportunity to thank all of our volunteers for their time and efforts over the weekend, and to all of our members who stopped by our stand to say hello. It is always lovely to see you.
We are very much looking forward to the Classic Restoration Show at the NEC in March 2024 (22-24). Tickets can now be booked using the discount code published in Spirit & Speed or available directly from our team.
On that note, we are always looking for Club cars to display on our stand, so if you would like to participate in an NEC show, please do get in touch with us: marketing@rrec.org.uk.